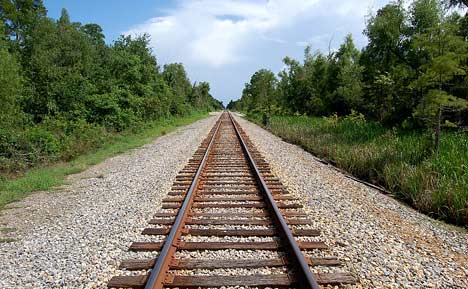 The Supreme Court has not decided a case involving the Railway Labor Act since 2009. Over the past two years (2016 & 2017), the federal courts of appeals have decided 22 cases involving the RLA. Here are some highlights:
In Herrera v. Command Security Corp., 837 F.3d 979 (9th Cir. 2016), a union sued an employer, alleging RLA violations. The Ninth Circuit found the employer unlawfully coerced and interfered with its workers' rights; the union's claim was "major" dispute; and employer's refusal to mediate violated the RLA.
In Brotherhood of Locomotive Engineers and Trainmen v. Union Pac. RR Co., 879 F.3d 754 (7th Cir. 2017), and Brotherhood of Maintenance of Way Employees Division/IBT v. BNSF Railway, Inc., 834 F.3d 1071 (9th Cir. 2016), the circuit courts discuss the "major" vs. "minor" distinction in RLA cases (both finding the dispute at issue was minor).
In Pruter v. Local 210's Pension Trust Fund, 858 F.3d 753 (2d Cir. 2017), former employees brought ERISA claims and state-law claims (for fraud and breach of contract related to collective bargaining agreement) against their union and pension plan. The Second Circuit held state-law claims were preempted by the RLA; ERISA's 3-year SOL (not NLRA's 6-mo SOL) applied to RLA claims; no evidence plan was arbitrary and capricious under ERISA.
In Alaska Airlines Inc. v. Schurke, 846 F.3d 1081 (9th Cir. 2017), the Ninth Circuit held that the RLA preempted the state labor department's enforcement actions. But en-banc review was granted in June 2017 (no en-banc decision yet). This could be a big preemption/state-vs-federal decision. Maybe the next RLA case to get to SCOTUS?
Airline Serv. Providers Assoc. v. Los Angeles World Airports, 873 F.3d 1074 (9th Cir. 2017);
Cases involving attempts to appeal RLA arbitration awards: Sullivan v. Endeavor Air Inc., 856 F.3d 533 (8th Cir. 2017); Nat'l Railroad Passenger Corp. v. Fraternal Order of Police, Lodge 189 Labor Comm., 855 F.3d 335 (D.C. Cir. 2017) (cert. pet. filed; maybe the next RLA case to get to SCOTUS?); Douglas Walter Green v. Frost Brown Todd LLC, 2017 WL 6210784 (6th Cir. 2017); Spirit Airlines Inc. v. Assoc. of Flight Attendants-CWA, AFL-CIO, 644 F. App'x 684 (6th Cir.  2016).
And finally, here's my favorite (read: least favorite) kind of decision from the Fifth Circuit, a per curiam affirmance with no opinion (i.e., "having reviewed the record, briefs, and argument, we affirm"): Serna v. Transport Workers Union of Amer.  AFL-CIO, 654 F. App'x 665 (5th Cir. 2016).